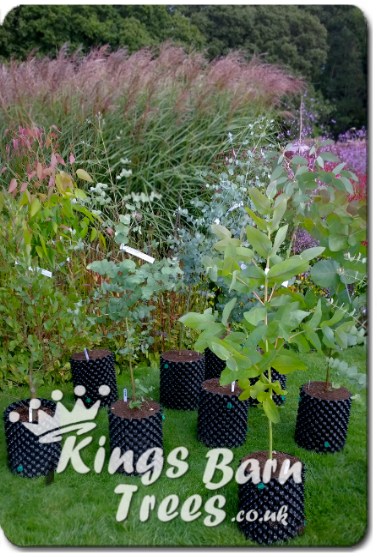 About Us


Kings Barn Trees is a UK nursery specialising in Eucalyptus trees, growing over 40 different species. Our business is run online through our website and we area based at our family home in Leicestershire. We are not open to the public for viewing although you can collect your orders from us with prior arrangement.

We grow all of our trees from seed on site. All our stock is grown in sustainable peat-free compost and wherever possible we use organic alternatives and methods when growing our trees. Our trees are grown in Air-Pots, specially designed to keep the root balls of the trees healthy and fibrous. These pots stop the plants becoming root bound and prevent roots from spiralling. These pots mean larger specimens can be grown with a significantly higher rate of success rate when planting out compared to traditional pots.

Browse our product & information pages to see what's on offer.

If you have any questions we'd be happy to help, you can look at our Frequently Asked Questions page or simply Contact Us.