DiscountedEucalyptusTrees.jpg" />
Discounted Eucalyptus Trees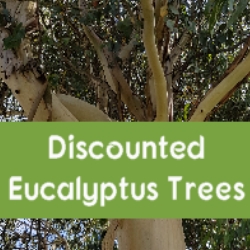 Discounted Eucalyptus Trees

We have a selection of trees available at a reduced price.

These trees are growing heathily but have grown with a more unusual shape! The trees would be ideal as to grow for screening.

The specimens are listed as individual trees, only one of each is available. Standard shipping charges apply.